Roadmap & Release Notes
Roadmap
🚀 Upcoming
Support login via email
Able to search by field name, metadata
CI Integration
Keeping table's position in diagram
📦 Backlog
Project changelogs
Display table groups & header color in diagram
Collaboration
Release Notes
🔍 Search for everything - May 12, 2021
Good news! You can search for fields, notes in dbdocs now.
Due to the lack of search capability, many users have got lost in large, complex databases. If you have too many fields, you won't find the one you want.
Besides lookup by table names, support search by field names, notes are our improvements in this release. We also support the case-insensitive search for getting better results.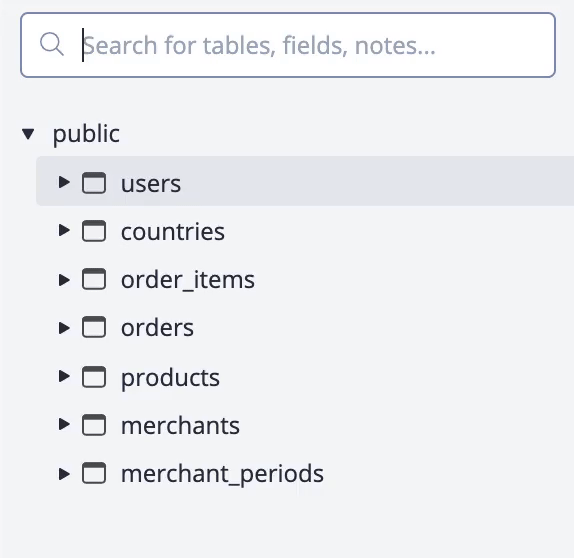 🚪 Login via Email - April 26, 2021
Since login via GitHub is the single option, many users have to use theirs personal GitHub account or even create a new one for documentation purposes.
With the dbdocs CLI version 0.5.0, feel free to connect dbdocs with your work email & improve the workflow now!

📚 dbdocs's Documentations - March 28, 2021
For better features awareness & roadmap tracking, it's time to release our documentations!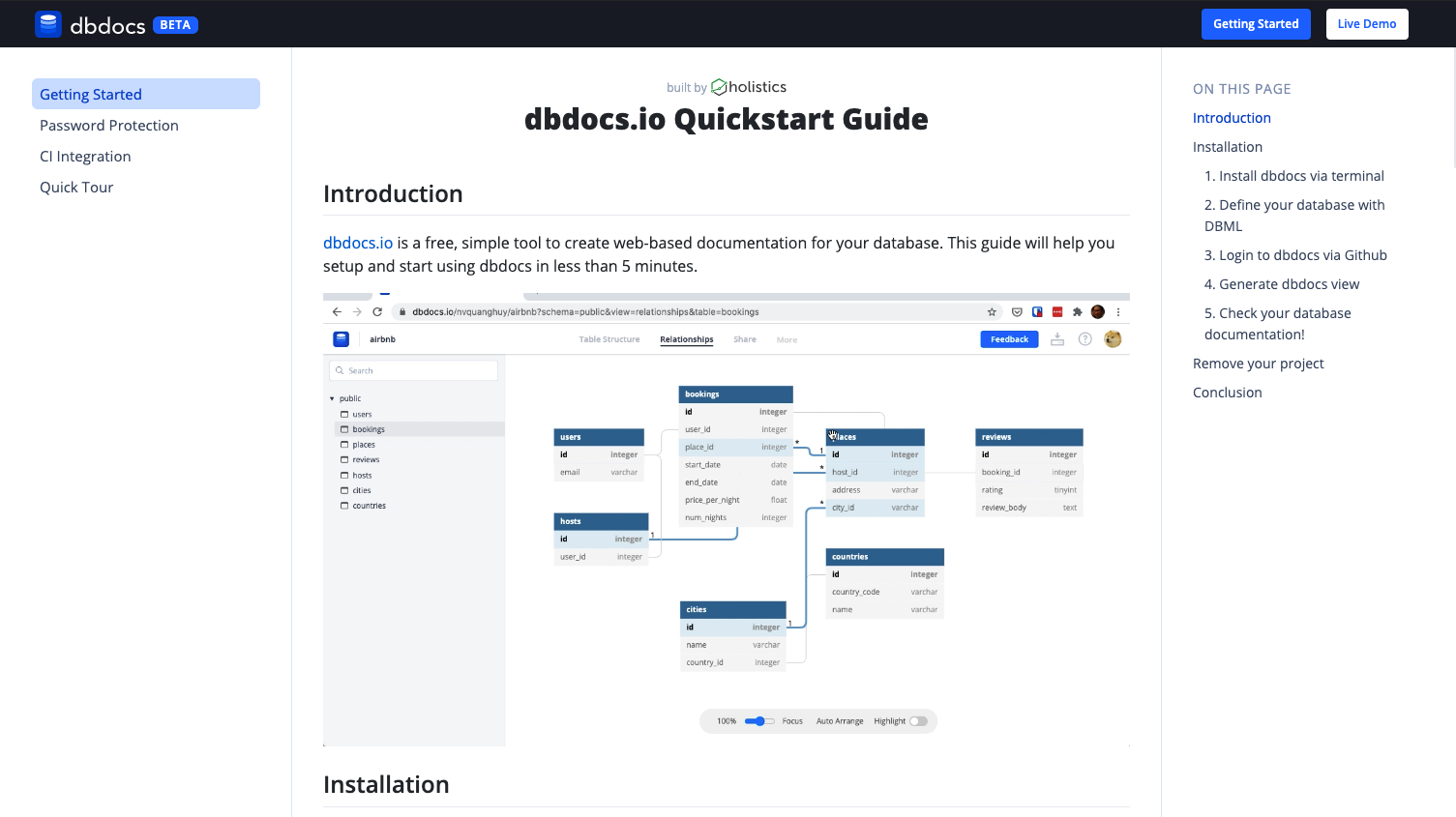 🔄 CI Integration - March 7, 2021
Previously you couldn't set up CI/CD with Gitlab, GitHub Actions, or CI server to automatically generate the docs, because our login process required a web browser and UI.
The dbdocs CLI version 0.4.0 now supports you to build documentation with your unique access token!


Read more about CI Integration in our docs.