Roadmap & Release Notes
Roadmap
🚀 Upcoming
Support email & password authentication
Able to search by field name, metadata
CI Integration
📦 Backlog
Project changelogs
Keeping table's position in diagram
Display table groups & header color in diagram
Collaboration
Release Notes
📚 dbdocs's Documentations
For better features awareness & roadmap tracking, it's time to release our documentations!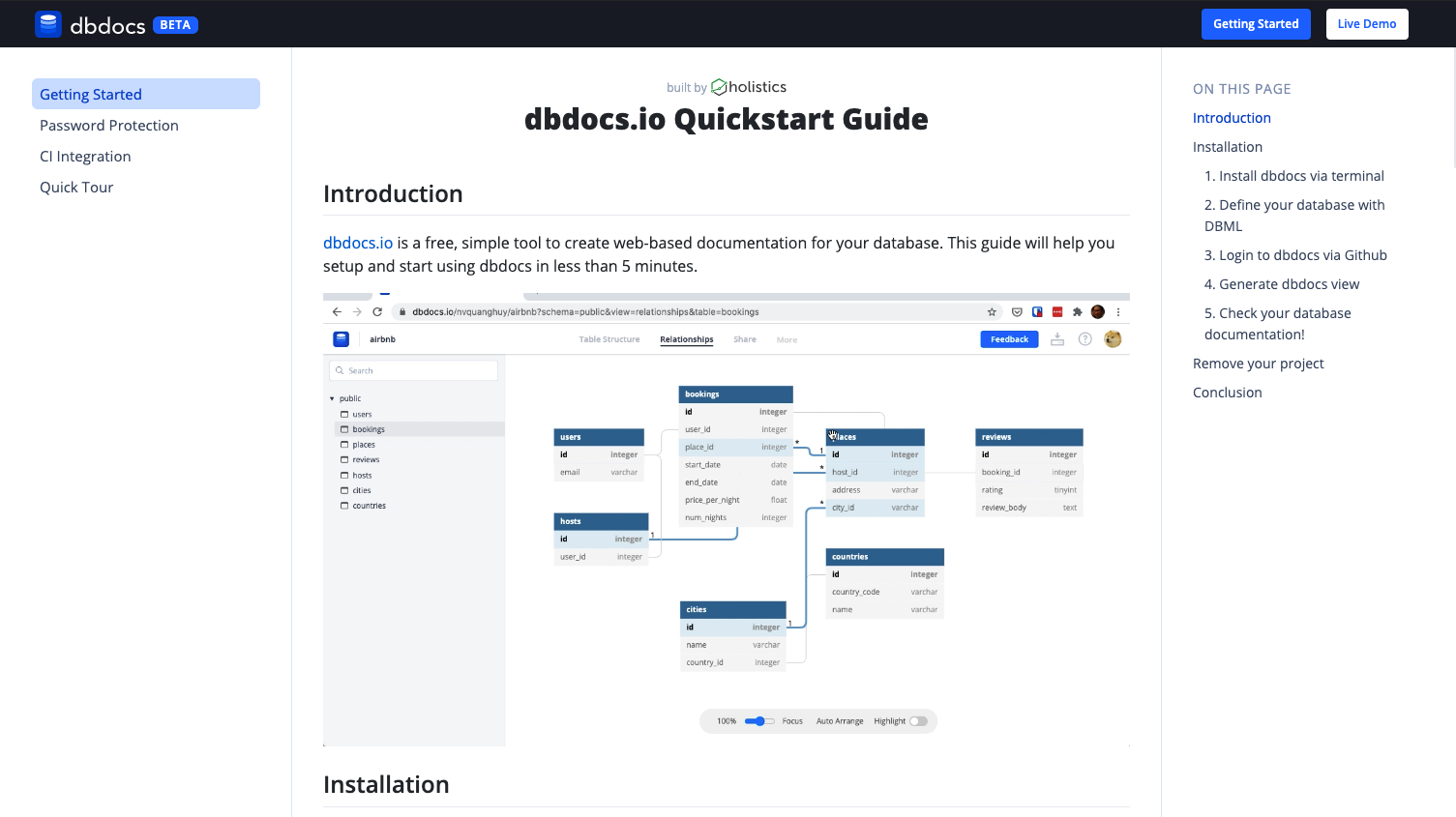 🔄 CI Integration
Previously you couldn't set up CI/CD with Gitlab, GitHub Actions, or CI server to automatically generate the docs, because our login process required a web browser and UI.
The dbdocs CLI version 0.4.0 now supports you to build documentation with your unique access token!


Read more about CI Integration in our docs.